You might not realize how severe weather and climate change are impacting businesses, but business leaders are speaking out and making their stories heard. From tourism to farming, climate change is affecting companies from nearly every sector.
Here's a round up of what some of them are saying:
Tourism
"Recent experience has me concerned that a fluctuating economy is not the only danger to my business. Climate change has brought
Chicago unpredictable and increasingly extreme weather."
--Holly Agra, President, Chicago's First Lady Cruises,
Chicago Sun-Times
Farming
"Why should you care? It's pretty simple. If you drink milk or eat beef, you depend on alfalfa growers like me…We have been getting hit hard, and I think it is important for people in other parts of the country to understand how."
-- Utah Farmer Jake Braken,
Provo Daily Herald
Energy
"According to EPA, the public health and climate benefits associated with the Clean Power Plan are "worth an estimated $55 billion to $93 billion per year in 2030, far outweighing the costs of $7.3 billion to $8.8 billion." The EPA's proposal is an opportunity for leadership. Government officials, businesses, and stakeholders should embrace this proposal and work closely to get it done right for all of us to realize it's far-reaching benefits."
--William Haas, Principal and founding member of Inova Energy Group,
Environmental Leader.
Job Creation
"In 2006, I started a solar energy company out of my garage that has grown into a multi-million dollar organization. I help my customers build cost-effective solar power systems that reliably generate electricity that's cheaper than buying from the utility company. Moreover, solar power is a safe investment with returns that exceed the S&P 500. Solar creates American jobs that cannot be outsourced. Solar power makes so much financial sense that Wal-Mart has installed solar panels on over 100 of their stores in California."
--Deep Patel, Founder and CEO of GigaWatt,
Ideas Laboratory
Technology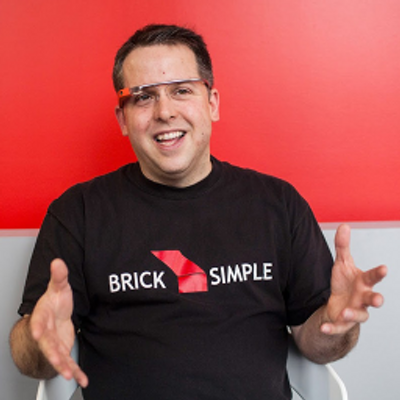 "Climate change is impacting business today. As a software technology company, I never imagined that we would be affected by the weather. Yet, with disruption after disruption, it is clear that climate change is something that no business can ignore. For my small firm alone, it has literally cost us tens of thousands of dollars in productivity. Our clients have experienced losses in the millions of dollars."
-- Det Ansinn, Founder and President of BrickSimple, LLC,
Philadelphia Business Journal
Finance
"Companies need to do much more to explain to investors the climate-related risks they face and how they are managing them"
--Neeraj Sahai, President of Standard & Poor's,
Fortune